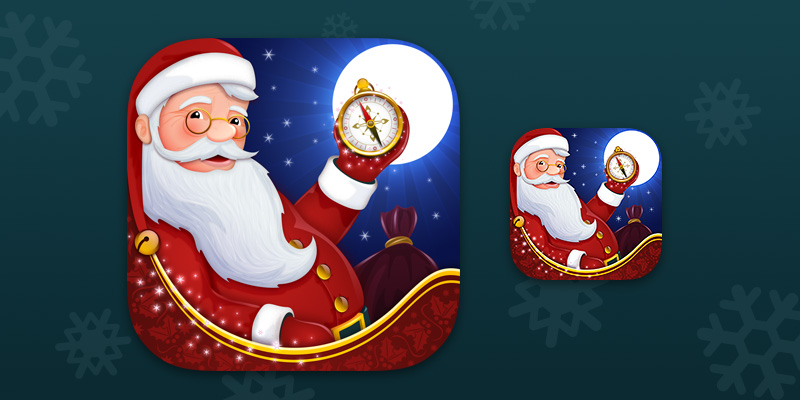 When the folks at North Pole Command Centre wanted to update Santa Call and Tracker for iOS, they came to the Iconfactory. We began with the app icon, taking their recognizable existing icon and giving it an overhaul to make it more polished and friendly.
Next, we dug into the app itself. Tasked with making the interface more simple and easy to use for their young target audience, we began by sketching out a clean and straightforward flow through the app.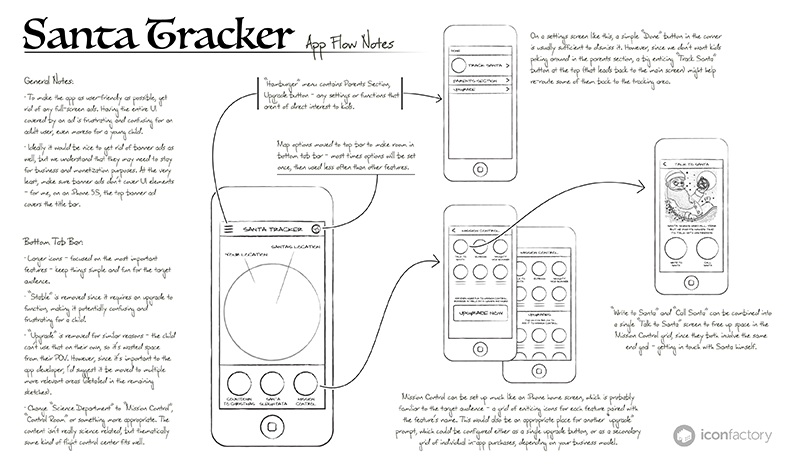 Once we had a logical approach figured out, we designed the look and feel of the interface itself, giving the app a fun and approachable appearance to compliment the new icon and app flow.