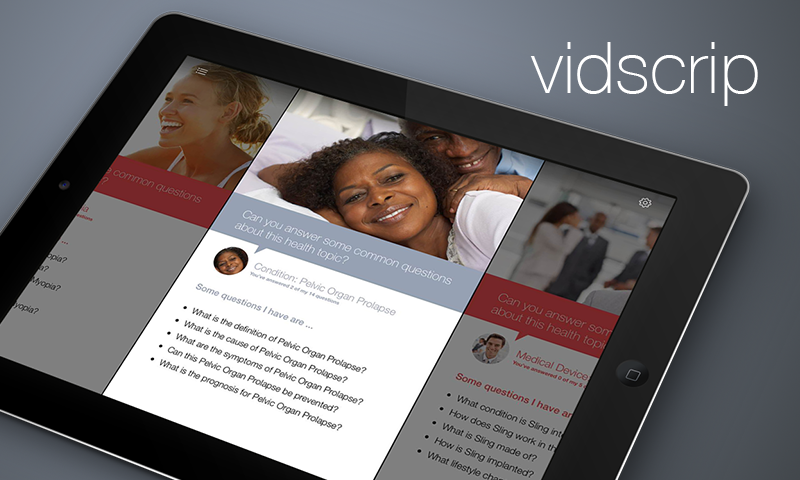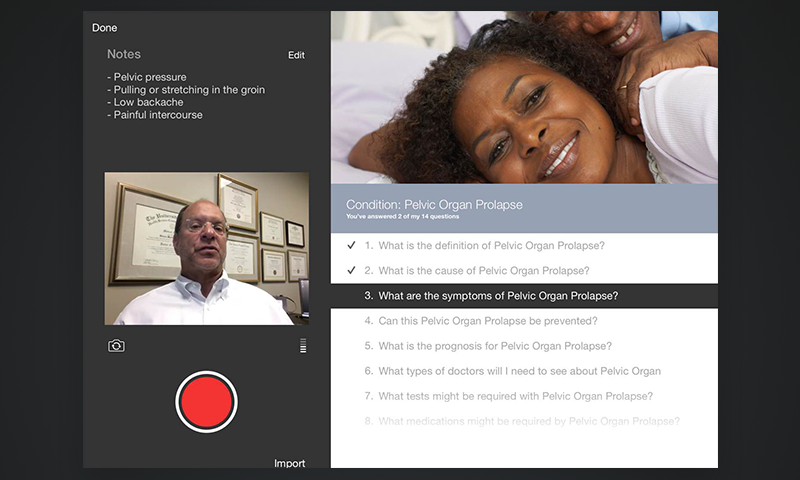 The Iconfactory was approached to design and develop an iPad version of vidscrip. The original web application enables doctors to engage with their patients by capturing and uploading short informational videos that answer specific questions sets from the patients. We sought to create an extremely easy-to-use iOS version that leveraged the inherent characteristics of the iPad.
Doctors' time is naturally at a premium, so crafting a user experience that was intuitive and quick to learn was a priority. Modules containing related question sets are presented on patient "panels" that feature visual patient archetypes, creating a feeling of face-to-face connection between practitioners and their patients. Doctors flick through the panels, select a set of questions to be addressed, and seamlessly move into the capture interface to quickly create and upload short video answers.
The uncluttered design aesthetic helps the user stay focused and create resources efficiently, and the repeated emphasis on human faces keeps the app experience friendly and welcoming.
You can find vidscrip for iPad on the App Store now.